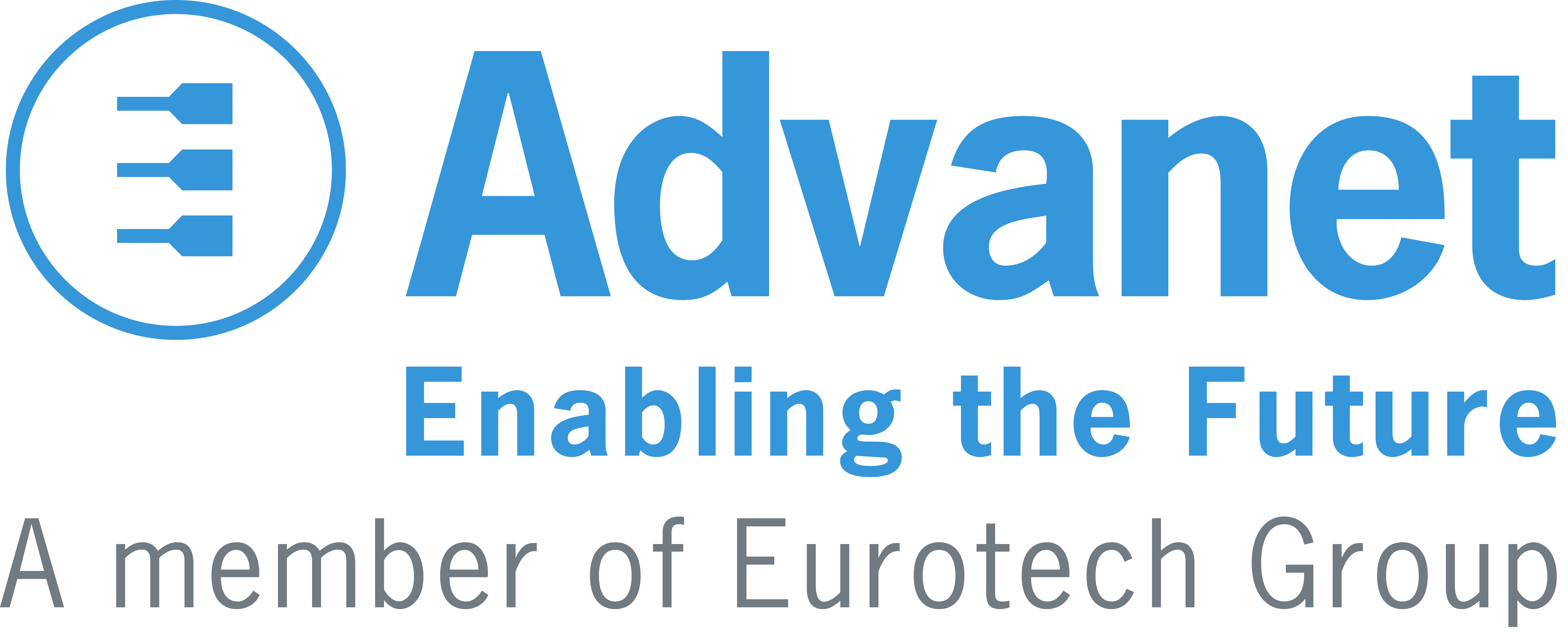 Leyline is a fully customizable LoRaWAN® IoT node that can be freely combined with a variety of sensors.
It enables data collection and transmission over long distances using little power.
The energy harvesting (environmental power generation) circuitry makes this revolutionary product maintenance-free, environmentally friendly, and easy to use.
When connected to a LoRa®-enabled IoT gateway, data can be streamed directly to cloud applications in a secure manner without the need to prepare additional communication infrastructure.
Leyline's flexibility allows it to be customized to each customer's needs.
Advanet offers edge products that easily connect to Leyline, as well as software integration services to simplify the development of various systems and speed time-to-market.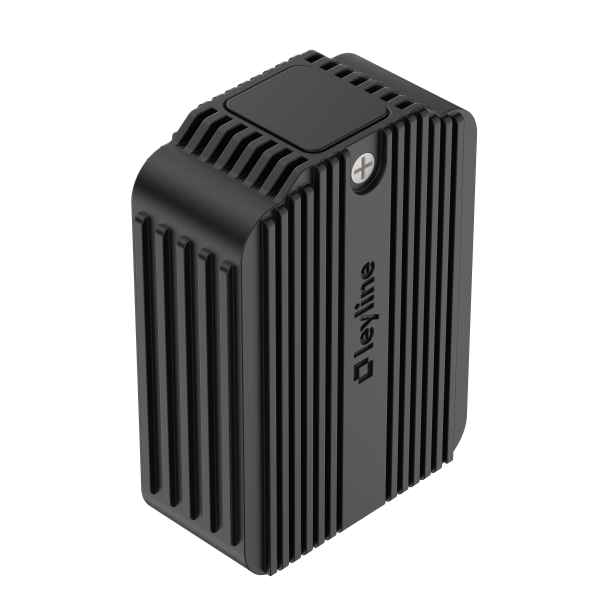 The images are for illustrative purposes only.
The product may differ from the actual product due to customization.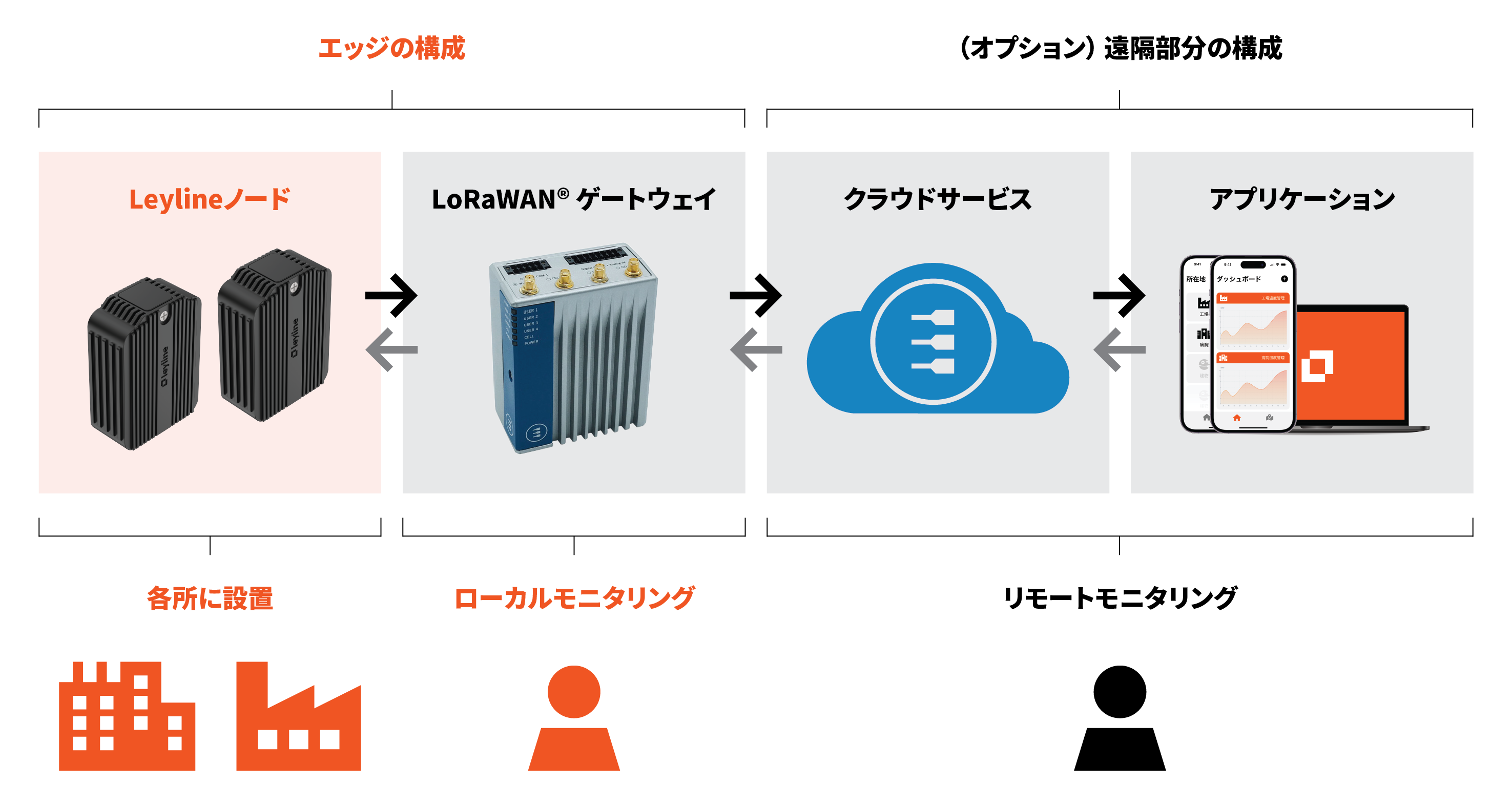 Leyline, our state-of-the-art LoRaWAN® IoT node, is designed to provide secure bi-directional communication for industrial applications. Here is an overview of how Leyline works with the three components (gateway, cloud service, and application).
At the Edge: Leyline + Gateway
Leyline and gateways make up the "Edge" part of the system. These devices are installed in environments such as factories and urban buildings to provide efficient data communication.
Leyline: is the starting point of the edge in IoT communications. It can collect and process data obtained from a variety of sensors, both indoors and outdoors. Its bi-directional communication capabilities, robust design, and easy installation allow for remote operation and real-time data analysis in a variety of environments.
Gateway: acts as a bridge between Leyline nodes and cloud services, securely receiving data from Leyline nodes over a LoRaWAN® connection and sending it to cloud services. It can also connect directly to the gateway to retrieve collected data.
Leyline is compatible with most LoRaWAN®-enabled gateways on the market.
The cloud services and applications constitute the "remote" part of the system. Here, data can be manipulated from remote locations.
Cloud services: Receive data from the gateway and store it securely. The collected raw data can be processed, analyzed, and converted into useful information.
Application: It's the final destination for the data. It provides a user-friendly interface to access and manage data and support operations.
Leyline is ideal for industrial settings where bi-directional communication and data security are required. By linking the "Edge" with the "Remote" parts, Leyline helps optimize work processes and solve management issues with data while providing uninterrupted data transmission and remote management.
LoRaWAN® data transmission is available free of charge, making it a more attractive option for your communication needs without having to worry about infrastructure costs.
Leyline is designed for both indoor and outdoor usage,
since it can withstand extreme vibration and weather changes.
We are confident in the quality and technical capabilities of our Japanese products. We also have an excellent support system, offering seamless integration and a superior customer experience.
Its ruggedization allows Leyline to withstand extreme temperatures, vibration, shock, and other harsh conditions ensures stable performance even in demanding industrial environments.
The compact and lightweight design makes it easy to install in a variety of industrial facilities, and even small spaces can be utilized without waste.
Leyline user-friendly design allows for a quick and hassle-free installation. Streamline the deployment process in industrial applications and shorten time-to-market.
Leyline offers optimum performance and adaptability for a variety of industrial applications, regardless of indoor or outdoor locations.
Leylineは、その省電力技術で廃棄物やエネルギー使用量を削減するだけでなく、業務効率も向上させます。そして、設備の自動制御によりトラブルを未然に防ぐことで、お客様のESG目標に貢献します。
Use cases
Leyline is the ultimate tool to build the smart cities of the future.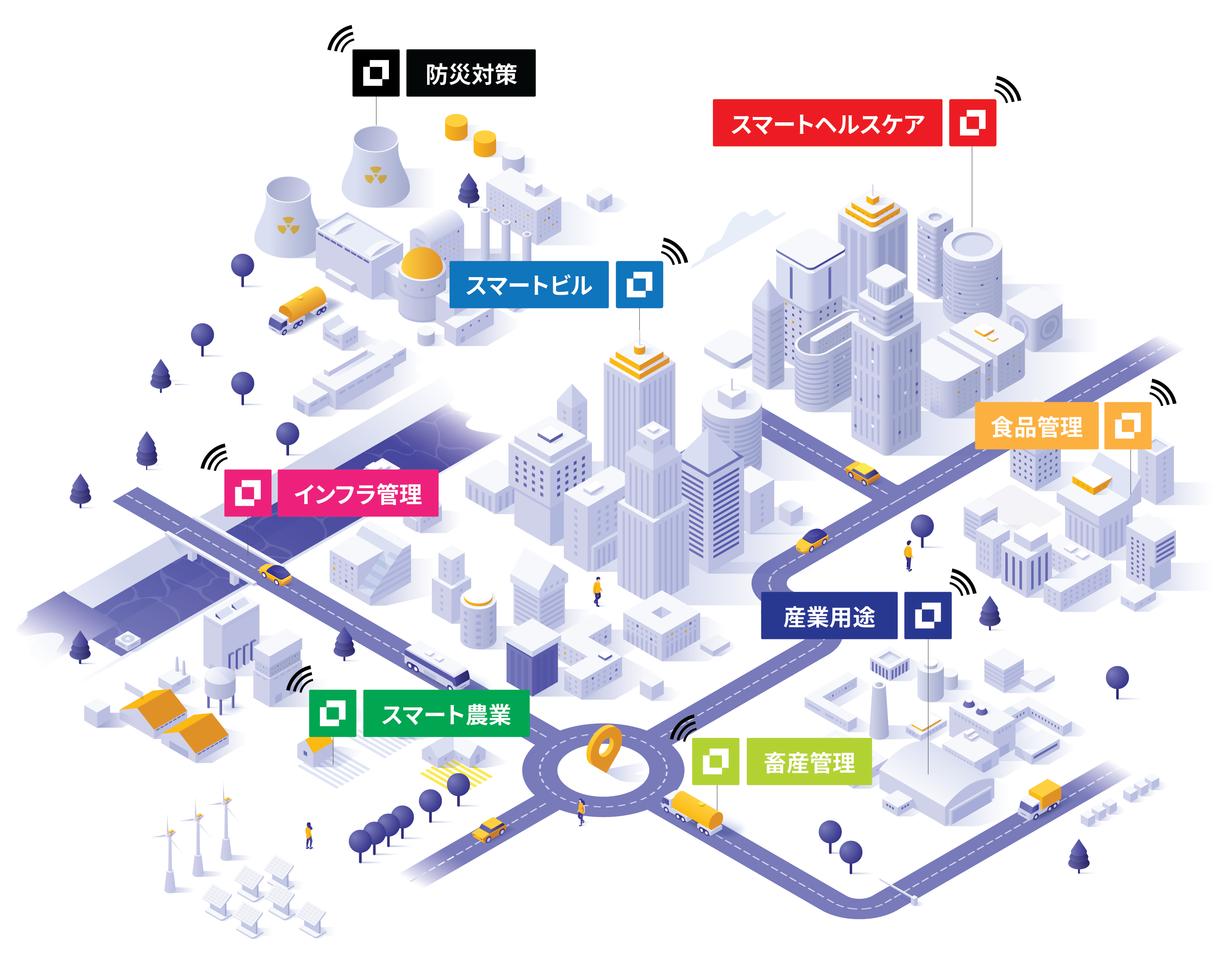 Leyline can solve these problems!
Technical details:
Renesas Ultra low consumption RE01 microcontroller based on 32-bit CPU Arm® Cortex®-M0+
Semtech LR1110 LoRa Edge Transceiver Fully compatible with the SX1261/2/8 family and the LoRaWAN® standard, defined by the LoRa Alliance®
Temperature, humidity sensors
LiPo battery
For more information, please refer to the official Leyline website or data sheet.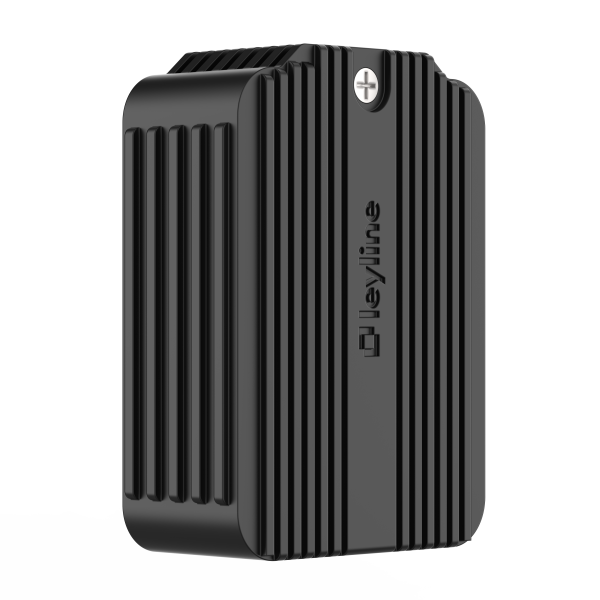 The images are for illustrative purposes only.
The product may differ from the actual product due to customization.
Are you ready for Leyline?
Leyline is very easy to install. Use it to improve operational efficiency, reduce energy consumption, and reduce manual work.
Start today your Digital Transformation journey with Advanet!
All-in-one explanation pack
Download our PDF bundle that provides an overview of Leyline with eight use cases!